Favorite Links
Links
Here are some links that are relevant to my project. Along with some totally irrelevant ones default by the web page builder. Of course, I could have spent 5 minutes removing them but it should be obvious which ones are which...
Favorite Sites
I'm registered under the name 'purist' on this site.
I nicked some very nifty custom monsters from this site.
I haven't used any of his music yet but it seems to be highly respected in the Doom communtity so his page remains on standby in my favourites folder for when the time comes!
This is where I go for DECORATE and other ZDoom queries before bothering fellow Doomers on the Doomworld forums.
As above, but vanilla flavoured.
Where I'm hoping Hell Bent will finally finish up.
Scroll to the bottom and download ZDoom because you will need it to play Hell Bent.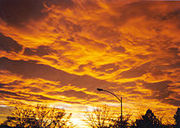 Search Engines
You know us as the Internet's original search engine.
One of the most visited hubs on the Internet, reaching one out of every two Web users.
With over half a million sites, divided into more than 25,000 categories, Yahoo! is both browseable and searchable.
GO Network is a new brand that brings together the very best of the Internet in one, easy-to-use place.
Have Fun!