MAP01 - Atrocity Exhibition.
Atrocity Exhibition
Hellbent kicks off with a fast and furious map that can be speed-run in 60 seconds or max killed in five minutes. To finish all you need is the blue key. Unfortunately it is in a lava pit with a rather unsavourary guardian. This non-linear opener also plays house to a new Doom II monster: The Wyvile!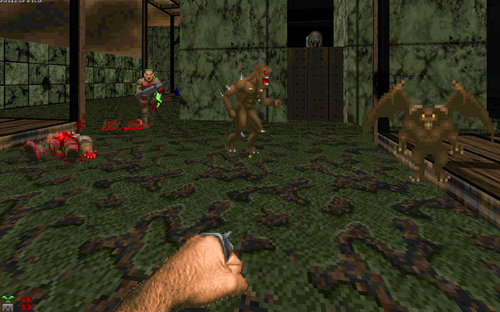 Up close with a Wyvile in the hanging yard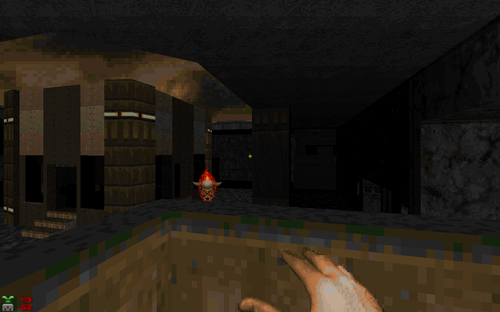 The balcony you start upon with the eponymous exhibition in sight.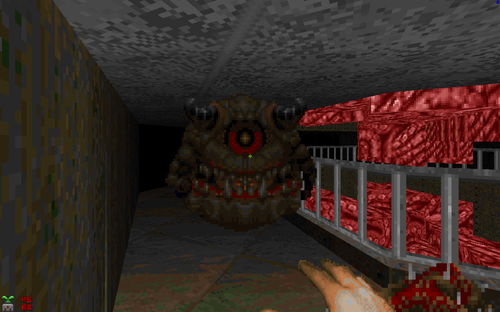 The flesh sculpture with a Pain Elemental in attendance.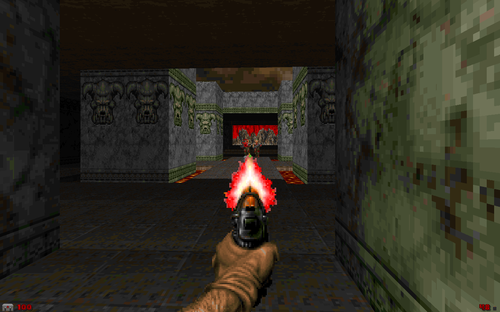 The lava gallery, but don't stare too long.